About Our Practice and Dr. Ciaran Murphy
At Harbor Dental, Dr. Ciaran Murphy and the entire staff share a vision in making sure our office is family friendly, warm and inviting, and equipped with the most advanced dental technology available. We are constantly evaluating and staying on top of the latest technologies to ensure we can provide you with a high level of care and deliver exceptional services. Our office is fully digital with televisions to help our patients relax. Kids can even watch cartoons during their appointments!
Our goal is to make sure all our patients are comfortable with the treatment we are performing and they understand what will happen during a planned dental procedure. If you have had a negative experience in the past or get anxious visiting the dentist, know that we are dedicated to helping you relax. Each of our staff members is trained to deal with dental anxiety, and we will do what we can to help make your experience as pleasant as possible.
We love getting to know our patients and their families, and we treat all age groups, including children as young as four. We always welcome new patients and accept most dental insurance plans. Please contact us if you have any questions about your specific plan.
MEET DR. MURPHY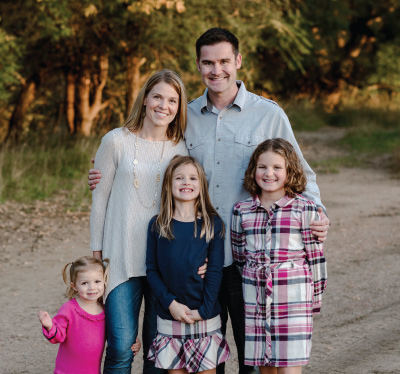 Dr. Ciaran Murphy graduated from Creighton University School of Dentistry in 2005 and headed to Fort Collins with his family to start his practice. He knew his childhood dentist well, and he was the one who inspired Dr. Murphy to go into dentistry. Just to make sure it was really the direction for him, Dr. Murphy worked as a dental assistant while he was in college. It turned out he loved the work and decided to open his own practice after graduation.
The mountains drew Dr. Murphy to Colorado, but it was his love of sailing that inspired the name Harbor Dental. He lived near the ocean in Ireland as a child and grew up sailing. Now he feels fortunate to be in Colorado where he can take advantage of the mountains for skiing and hiking and the nearby lakes for sailing.